Neat chemical dosing systems
What Do Chemical Systems Provide?
Product security from supplier delivery to user dispensing.
A range of storage facilities for differing packages, volumes & product types.
Safe consistent delivery of product through rigid pipe-work systems.
Timed decanting of liquids for filling of smaller vessels.
Volume dispensing of liquids for dosing of cleaning circuits.
What Are The Main Benefits?
Compliance with H&S & COSHH regulations.
Elimination of packaging waste on conversion to bulk supplies.
Minimises labour for manual handling.
Optimum use of product for cleaning tasks.
Improved stock control and purchasing economy.
Recent Projects
Below is a selection of recent projects.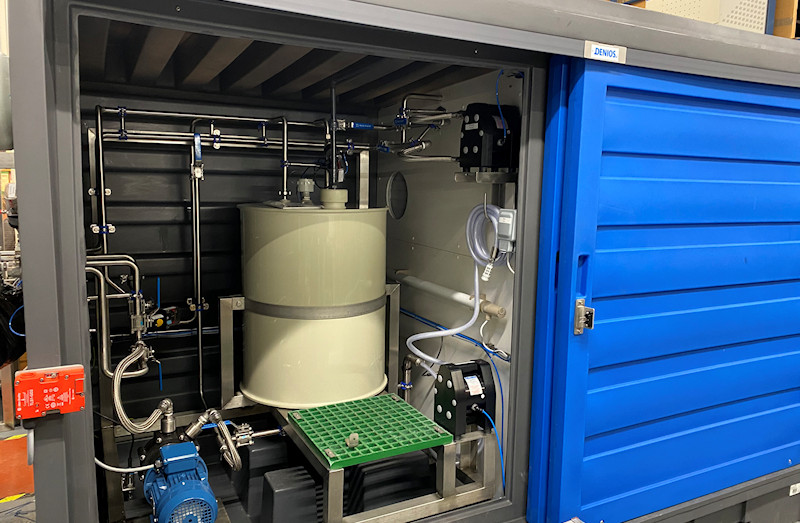 HMD recently built a PAA dosing system in a containerised unit, which you can see from the photographs included....
read more ...